Upgrade your home bar with small-batch and DIY bitters | Food & Cooking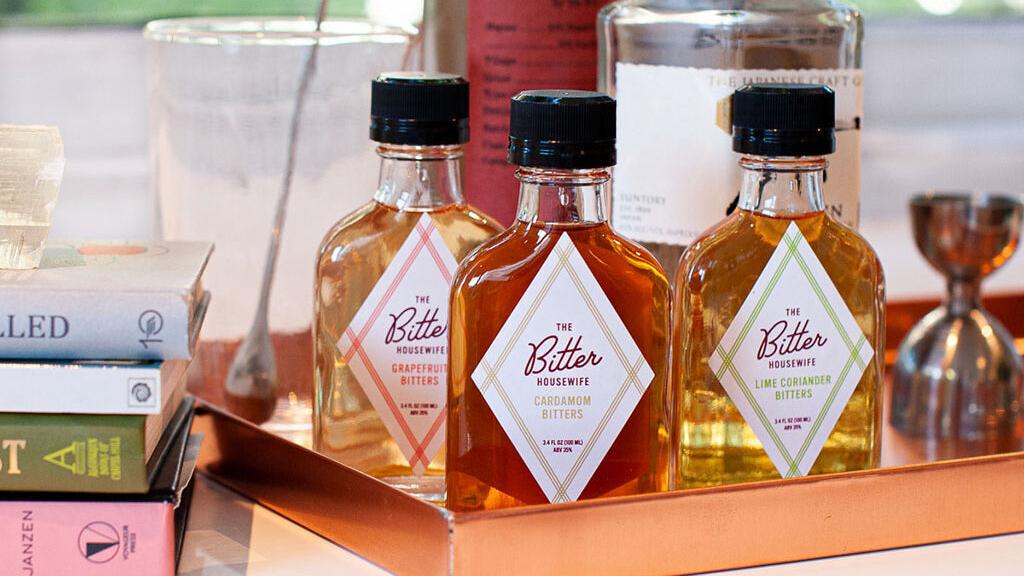 When Genevieve Brazelton made her first batch of bitters in her San Francisco home in 2010, she had no idea the project would blossom into a flourishing enterprise.
It all started when Brazelton was testing a recipe for her former urban homesteading blog, On Becoming a Housewife. Having spent years in the restaurant industry, Brazelton was no stranger to the food-and-drink world and was curious if she could really make bitters that were better than the brands she was familiar with. It turned out she could, and she immediately proceeded to tinker with a recipe to use in her favorite cocktail, the Old Fashioned.
Several versions later, she struck gold and her husband Dan wondered if they could build a business selling her creation. Her response? "I have no idea, but we should call it The Bitter Housewife." A quick Google search to check whether the name was available clinched the deal.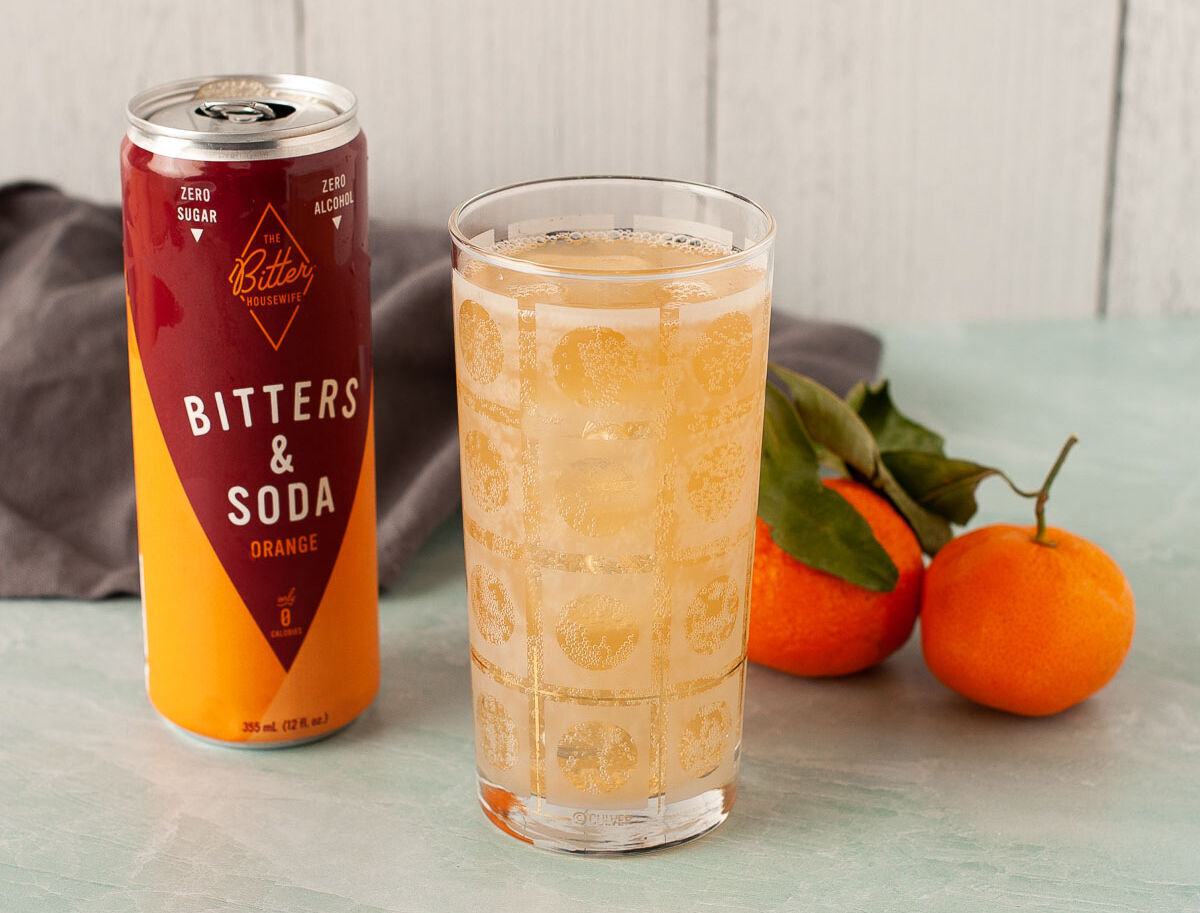 As she and her husband researched the then-sparse craft bitters scene, Brazelton noticed something: The bitters were all made by male bartenders and primarily marketed toward men. She couldn't find any products that catered to her and her circle of "well-educated, food-savvy" female friends who loved whiskey and wine, and also loved talking about it. Not only that, the industry was also plagued with obscure language only understood by the people who were already well-versed in cocktails. "They were all shrouded in this feeling of exclusivity," she says.
So, Brazelton set out to make bitters approachable for everyone. "Cocktails shouldn't be intimidating. They're fun. They're how you spend time with friends and family," she says. "So why make it this mysterious thing that people can't understand?"
With its tongue-in-cheek name and unpretentious philosophy, The Bitter Housewife has succeeded in its mission to bring bitters to a wider audience. Now based in Portland, Oregon, the award-winning business carries seven flavors (old-fashioned aromatic, cardamom, orange, grapefruit, lime coriander, Westward hazelnut and barrel aged), and is working on more. In fall 2019, the company launched a line of zero-proof, sugar-free canned Bitters & Soda drinks, which come in two flavors (aromatic and orange) and can be enjoyed on their own for a sophisticated nonalcoholic sipper or used as a mixer.
So what are bitters, anyway?
Bitters are defined as alcohol infused with a blend of "botanicals," including spices, leaves, bark, roots, fruit and/or herbs. They have been around for centuries and were originally used for medicinal purposes. The alcohol helped extract the botanicals' curative properties in order to treat digestive issues and other maladies. By the 19th century, a new concoction known as the "cocktail" had emerged, and bitters were listed as one of its ingredients.
For home bartenders looking to start experimenting with bitters, Brazelton advises thinking of bitters as the spice rack for your cocktails and reaching for them to season your drinks. "I always use the analogy of making a tomato soup," she says. "You put the basil in toward the end, and the soup is not about the basil, but the basil makes the tomato taste a little bit sweeter and a little bit brighter."
Likewise, bitters elevate a drink and add complexity. She suggests starting off by incorporating bitters into drinks you already know and love: Try orange bitters in a margarita, cardamom or hazelnut in an Old Fashioned, barrel aged in a Manhattan and grapefruit or lime coriander in a gin and tonic.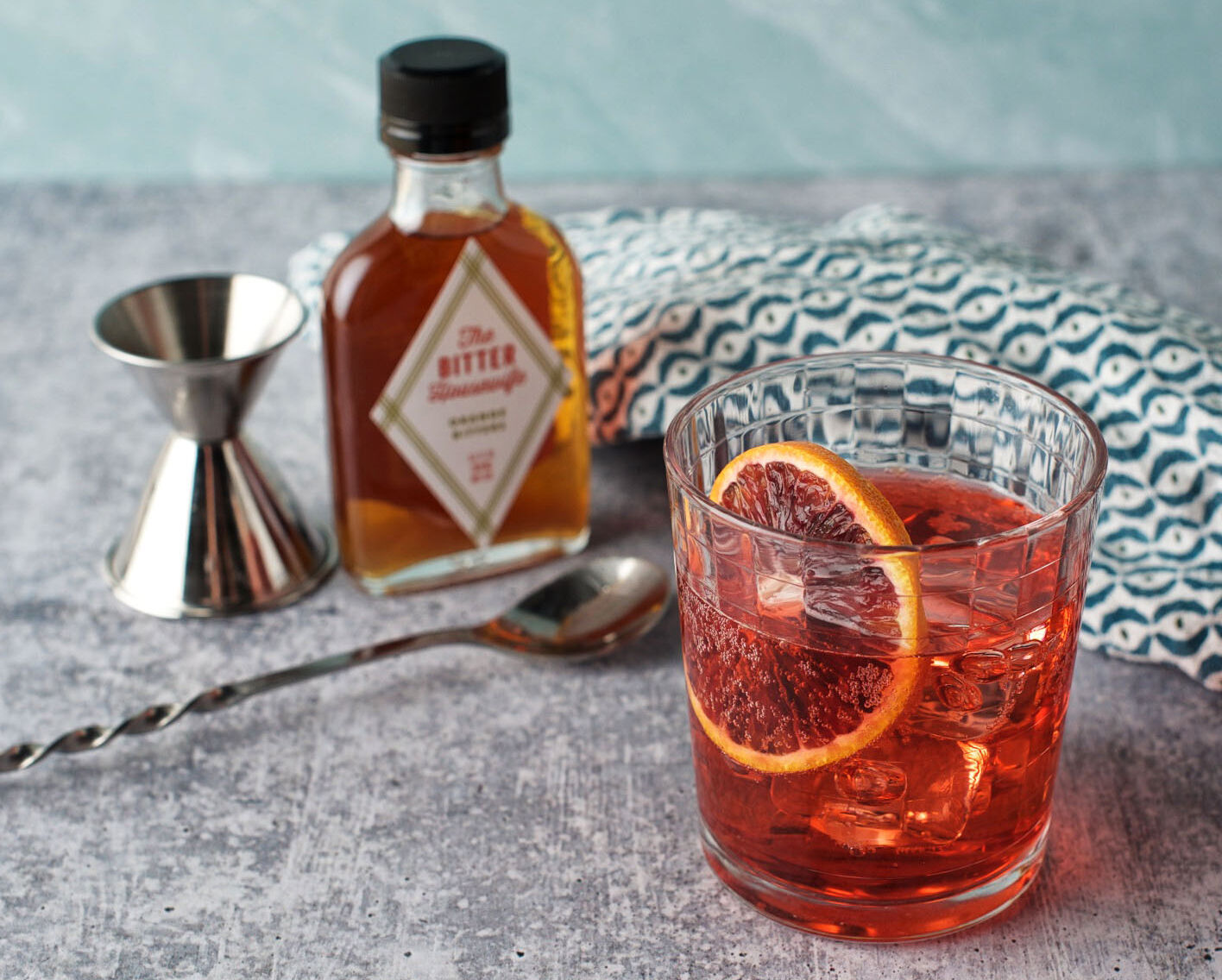 How to make bitters at home

If you're ready to start crafting your own bitters, Brazelton stresses the importance of patience. "It's hard to do something that takes a month—until you see the results." She encourages dipping your toe in the water with a style that will complement your favorite spirits and cocktails, which will motivate you to branch out.
First, choose your base liquor. Ideally, Brazelton says, you'd start with 100-proof alcohol, but that can be difficult to acquire, so she suggests using the highest-proof vodka you can find as the easiest alternative. You can also use whiskey if you're looking to make aromatic-style bitters to complement whiskey cocktails (see her recipe for aromatic bitters below).
Next, pick one or two fruits as the predominant flavor and add two to four herbs and spices and one to two bittering agents. Some flavor ideas from Brazelton to get you started: grapefruit and ginger, coriander and gentian, hops or cardamom.
Brazelton strongly recommends following a recipe that appeals to you and riffing on it to suit your tastes, as she did when she started out. She says a little goes a long way with bittering agents such as gentian root, quassia or wormwood because it can be easy to accidentally make things too bitter if you don't consult a recipe for the proper ratios.
And if you forget about your concoction and leave it for longer than planned, all is not necessarily lost. "You're not going to have the originally intended result, but you still might have an interesting and tasty result," she says.
Above all, whether you're DIYing bitters or just adding them to cocktails, Brazelton suggests thinking of it as play and not taking it too seriously.
"Just try it," Brazelton says. "See what happens!"

Aromatic Bitters
100 g walnuts
3 vanilla beans, split lengthwise in half
1 liter bourbon whiskey (80-proof or higher)
80 g dried cherries
30 g cinnamon sticks
10 g wild cherry bark
5 g black walnut leaf
5 g gentian root
3 g allspice
.5 g cloves
.5 liter water 50 g rich simple syrup (dissolve 2 parts sugar in 1 part water after solids have steeped)
In large skillet over medium-low heat, gently toast walnuts until browned and fragrant; cool completely.
In large stainless steel or glass container with lid, add walnuts and remaining ingredients except water and simple syrup; gently stir. Allow mixture to stand at room temperature 2 weeks, stirring occasionally.
With fine-mesh strainer, strain solids from whiskey; transfer solids to 2- to 3-quart saucepan. Cover whiskey and set aside. Add water to solids in a saucepan; heat over medium heat just until it starts to simmer. Reduce heat to low and gently simmer 10 minutes. Cover and let stand 1 week, stirring occasionally.
With fine-mesh strainer, strain solids from water; discard solids. Add steeped water to steeped whiskey, then stir in simple syrup. The bitters are now ready. Transfer bitters to airtight container and store at room temperature; shake gently before using. If desired, allow bitters to stand 1 week or longer to remove any additional fine sediment that may have settled to the bottom. Line fine-mesh strainer with double-layer of cheesecloth; strain bitters through cheesecloth.