To curry favor, favor curry: 6 recipes | Food and cooking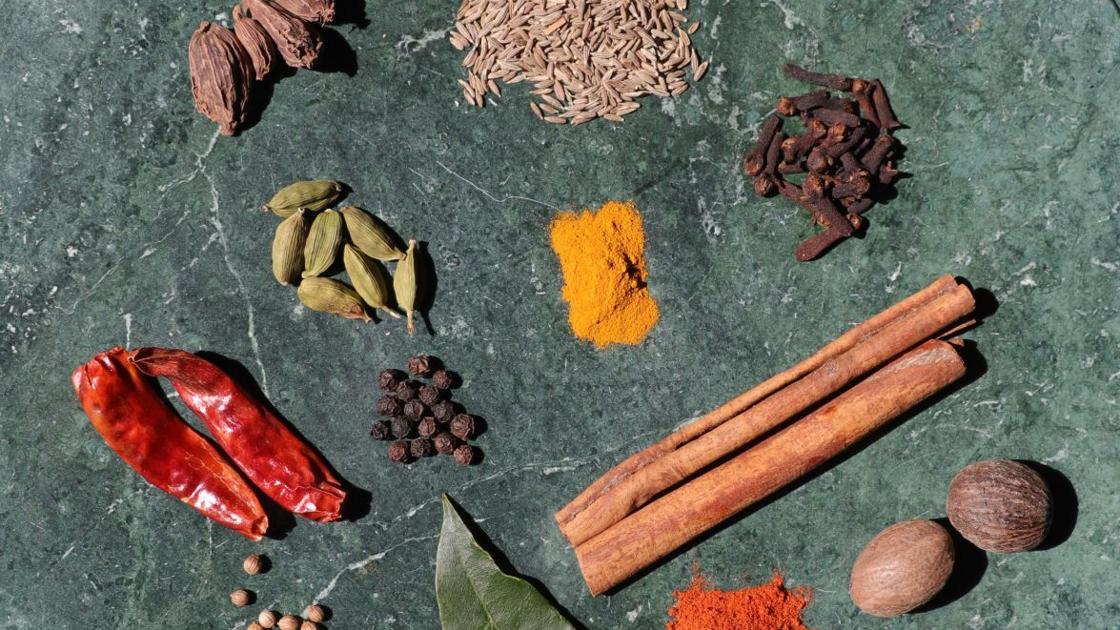 ½ teaspoon black or yellow mustard seeds
¼ teaspoon cardamom seeds (removed from green or white cardamom pods)
4 garlic cloves, finely chopped
2 dried red chile peppers, such as arbol, stems discarded, coarsely chopped, including seeds
1 pound large sea scallops
2 tablespoons canola, corn or peanut oil
¾ cup unsweetened coconut milk
1 tablespoon chopped cilantro leaves and tender stems
1. Place the fennel, mustard seeds and cardamom seeds in a spice grinder, or use a mortar and pestle to grind to the consistency of finely ground black pepper. Transfer this spice blend to a large bowl.
2. Add the garlic, chile peppers, salt and scallops to the bowl and stir to mix, making sure to coat the scallops well. Cover and refrigerate scallops until ready to cook; because the mixture is not acidic, you can marinate overnight if desired.
3. Heat the oil in a large skillet over high heat. When the oil appears to shimmer, add the coated scallops in a single layer (you may have to do this in batches if skillet is not large enough). Cook without moving until well-seared, about 2 minutes. Turn and cook 1 minute more. Remove to a serving platter and repeat (over medium heat) with additional scallops if necessary.
4. Add coconut milk to skillet — it should bubble immediately — and cook, scraping up the brown bits on the bottom of the pan, until thickened, about 30 seconds to 1 minute. Pour sauce over scallops; strain it through a sieve, if desired, for a more pleasing appearance. Serve warm, sprinkled with cilantro.
Per serving: 238 calories; 17g fat; 9g saturated fat; 27mg cholesterol; 15g protein; 8g carbohydrate; 1g sugar; 1g fiber; 1,034mg sodium; 31mg calcium
Adapted from a recipe in "Indian Cooking Unfolded" by Raghavan Iyer