Pic N Pay restaurant offers good food, small town community | News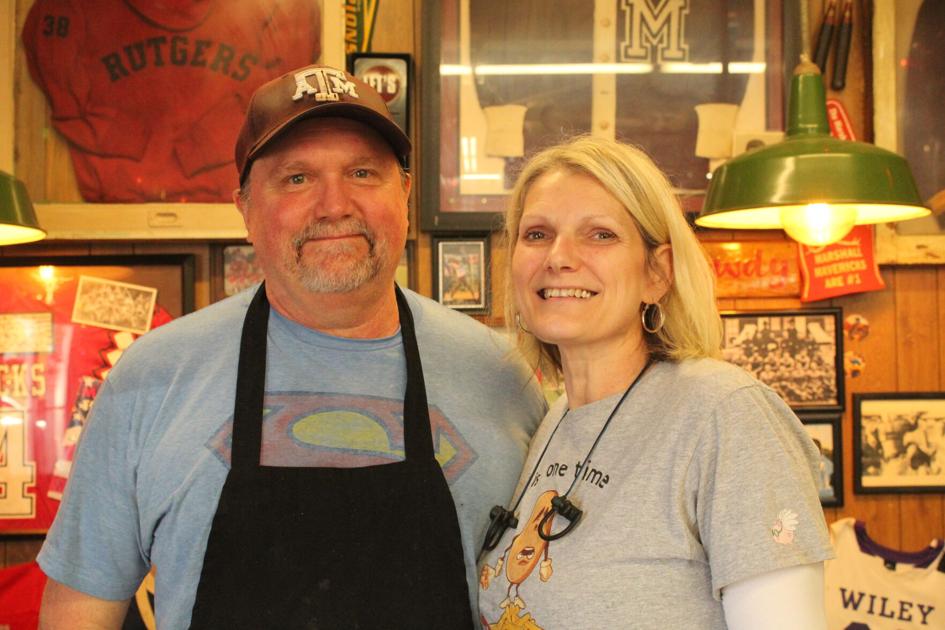 Community is more than just a word to Pic N Pay owners Greg and Kimberly Sorensen, who have been operating the restaurant at 500 East Travis St. since 2003.
When a customer walked in with a toddler on Friday, 15 minutes before closing time, and asked to use the stores restroom Greg and Kimberly welcomed them in. Before they left, Kimberly even made sure that the toddler received a free cookie on their way out the door.
"We really want our customers to feel at home here, and know that they're welcome," Greg said.
Pic N Pay in Marshall has been around since 1975, when Ethan Sorensen purchased the then convenience store. Now 46 years later his son Greg, and his wife Kimberly, run the well known local restaurant, where they offer a glimpse into the history of the town.
Anyone who has stepped foot in the sitting area of Pic N Pay restaurant has learned something new about their town. Greg said that when he took over the restaurant 18 years ago he converted it to a full food service business, and he has a vision for a new look.
"My dad was never big on decorating," Greg said. "I had a vision, so I went with it."
A huge football fan himself, Greg said that he started to decorate the inside of the restaurant with sports memorabilia. Focused on local teams, the walls now sport memorabilia from a variety of local sports, which include Marshall High School, Wiley College and even Kilgore school teams.
"We have people come in and give us some of the stuff," Kimberly said, pointing out an old Kilgore letterman's jacket a regular customer dropped off earlier that week.
Along with photos and antiques decorating the shelves and walls of the store, the couple decorates each table in the seating area with photos of their family and regular customers.
"If you come in here regularly, we like to know your name, we really make an effort to be a part of the community," Greg said.
Both Greg and Kimberly grew up in the area, attending Marshall schools before taking over the business from Greg's father.
Ethan Sorensen, the original owner of Pic N Pay, isn't gone from the business either. In fact, each day he is responsible for cooking the restaurants famous chili.
Chili was one of the first food items the store began to serve when they were transitioning from a convenience store to a full service restaurant, according to Greg.
He said that when gas stations locally began turning into convenience stores and gas station combinations like we see today, his father decided to expand his business by offering food.
"He went and got my grandfathers chili recipe, and that's what started the whole restaurant portion," Greg said.
That chili is the key ingredient to a number of the dishes still served today by the restaurant, including their famous chili dogs. The restaurant is known for its southern style cooking, offering anything from hot dogs to smothered pork chops, and everything in between.
"I always say if someone comes in here and they can't find anything to eat, it's because they aren't hungry," Kimberly said. "And if they leave hungry, that's their own fault."
Kimberly also cooks desserts for the restaurant, offering specialty cakes by order and a variety of cookies and other dessert items for purchase.
The restaurant is open each week Monday through Friday from 7 a.m. to 5 p.m., with their daily specials and full menu available on their website at www.picnpaytexasstylecookin.com.