Michelle Obama blends fun, food and life lessons in new children's show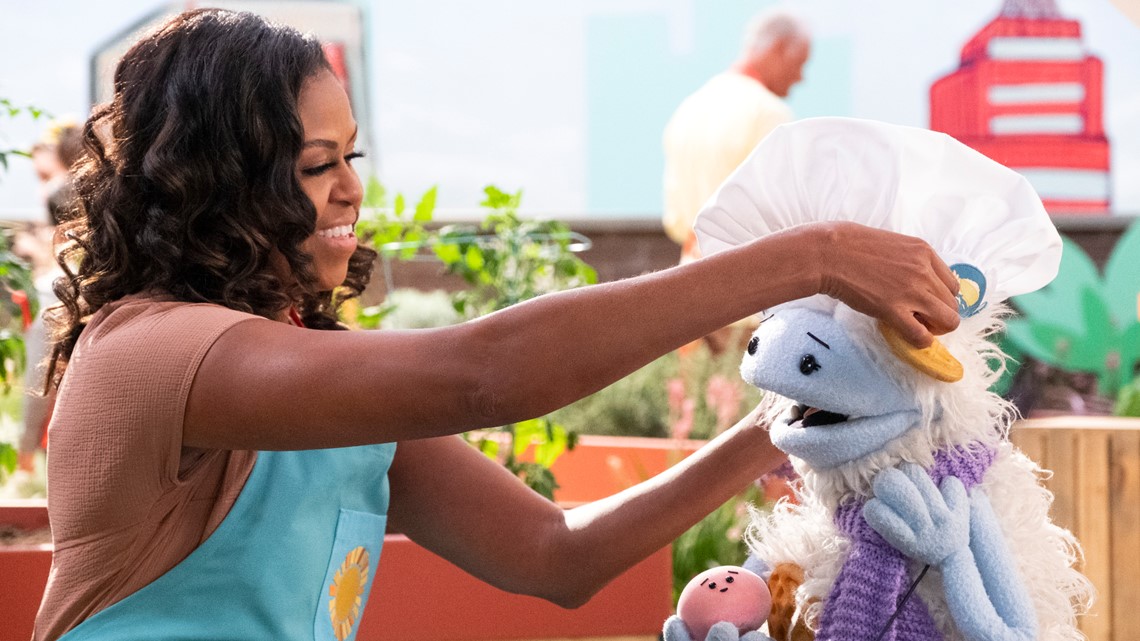 'Waffles + Mochi' features puppetry, famous chefs and world travel. #k5evening
SEATTLE — A new Netflix children's show blends puppets, famous chefs, world travel, humor, and a grocery store run by Michelle Obama.
Waffles + Mochi aims to teach kids about healthy food and life lessons, and its creators (including Obama, who also serves as executive producer) hope it has an impact worldwide. It will stream in more than 190 countries.
"It's going to be watched by millions and millions of children, millions of families, and all of us are going to be united by Waffles and Mochi, by Mrs. Obama, and food, and believing that longer tables will always win the day," said Chef José Andrés, who makes an appearance in Ep. 1.
He's one of several celebrity chefs who help characters Waffles and Mochi learn about whole foods and achieve their goal of hosting a cooking show.
As the founder of World Central Kitchen, a non-profit that donates meals to people in crisis, Andrés has seen how food can heal and unite.
"Making the world slightly smaller and making us feel that we all belong, we all should respect each other and we all should be loving each other, and where a plate of food is just the beginning of a better tomorrow," he said.
The show also features life lessons from the kitchen. Chef Massimo Bottura runs one of the world's top 5 restaurants, but his famous smashed lemon tart was the result of an accident. He shares the story on Waffles + Mochi to help inspire kids.
"Along the road and journey of creativity, you can fail and look at the world with a different perspective," he said. "Not to be afraid to make mistakes, especially when you are a kid."
Chef Samin Nosrat, who wrote Salt, Fat, Acid, Heat: Mastering the Elements of Good Cooking, believes the show also offers plenty of content for adults to enjoy.
"The show is for everybody, honestly," she said. "I don't think there's any age limit."
Waffles + Mochi debuts on Netflix March 16.