Mcvitie's launches new blackcurrant flavoured Jaffa Cakes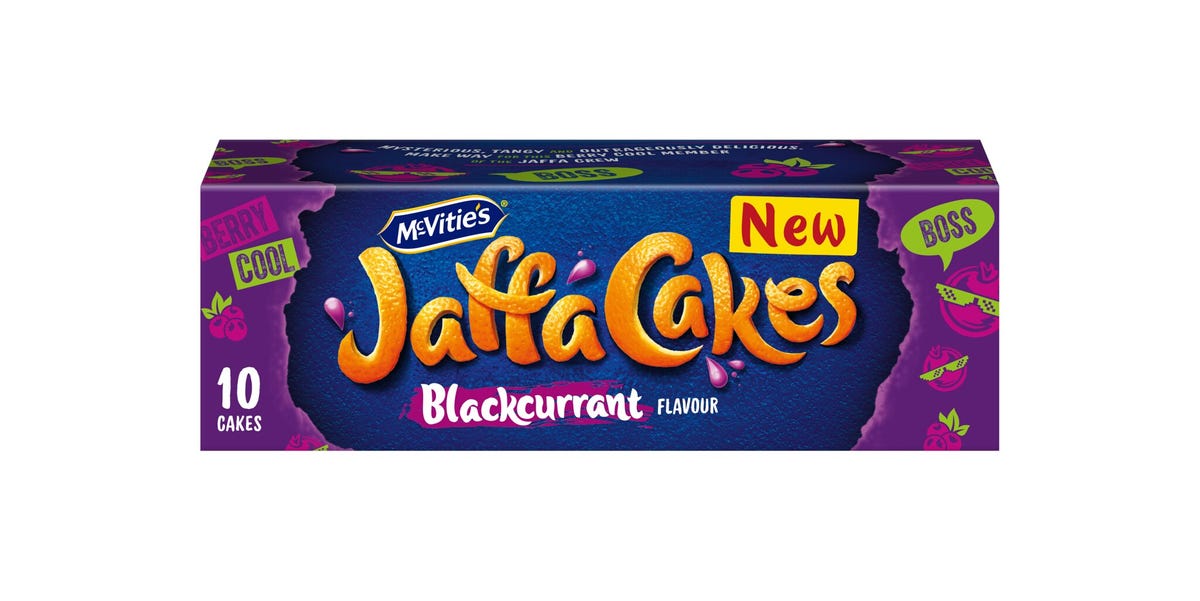 We all love a Jaffa Cake. While it's the classic, orange flavour that makes the brand iconic, there are so many options available in the Jaffa Cakes range, including passionfruit and cherry flavours.
McVitie's has today announced that a new flavour of Jaffa Cakes will be launched: a "Berry Cool" blackcurrant flavour.
The new flavour will be available exclusively at Tesco from 25 April and will retail at £1.20. This addition to the Jaffa Cake family will be available in boxes of 10 cakes, so perfect for sharing, but only if you want to!
Commenting on the new launch, Emma Stowers, Brand Director for McVitie's at Pladis UK&I, says: "We're excited to continue to bring new tastes and experiences to Jaffanatics and can't wait for everyone to try this new fruity, cool berry flavour. They're so delicious your sharing box may not last long!".
The new twist will be like other McVitie's Jaffa Cakes; a tangy blackcurrant flavour centre, layered with crackly dark chocolate and a light sponge base.
We certainly think this sounds delicious and can't wait to try this new flavour!
This content is created and maintained by a third party, and imported onto this page to help users provide their email addresses. You may be able to find more information about this and similar content at piano.io