Lizzo's Vegan Recipes | TikTok Videos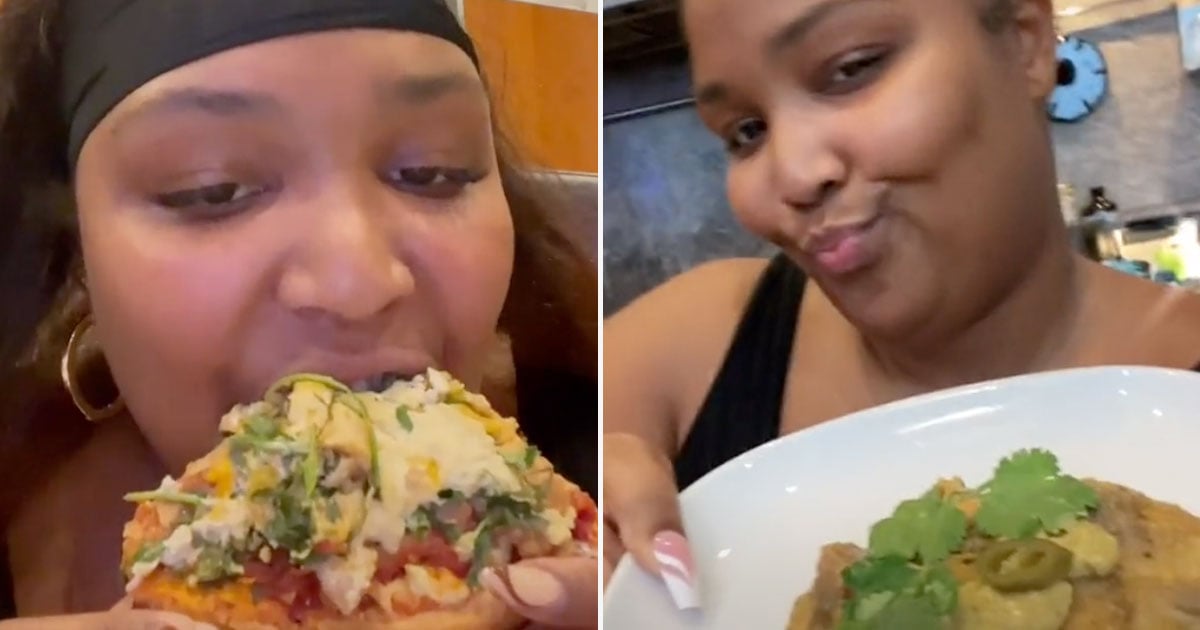 Not only can Lizzo sing her heart out, play the flute, dance, and be a body-positive influencer who transparently and generously shares her journey of self-love to inspire others, but she's also a skilled plant-based home cook! Most recently, Lizzo brought viral awareness to the plant-based phenomenon known as "nature's cereal," but she actually began sharing her enticing vegan meals on TikTok after adopting a fully plant-based lifestyle in April 2020. Her meals not only caused her fans' mouths to salivate, but each one has challenged everything naysayers (myself included) have had to say against a vegan diet.
With each mouth-watering plate, Lizzo's TikTok meals have further reinforced the notion that eating plant-based does not mean having to avoid your favorite nonvegan meals. The flavor profiles of the meals she shares are not diminished as a result of being vegan — instead, one could argue that they are elevated because they are vegan. From her Southern fried chicken and gravy to her cheddar-jalapeño pigs in a blanket, Lizzo's creative and delicious dishes show her audience how to still choose the foods that make them feel good while substituting classic nonvegan ingredients with plant-based options to feel even better.
Here are 24 vegan TikTok recipes and food videos shared by Lizzo that have changed everything I thought I knew about what it means to eat plant-based.