Get your daily coffee with a side of community at The Daily Bird in Riverwest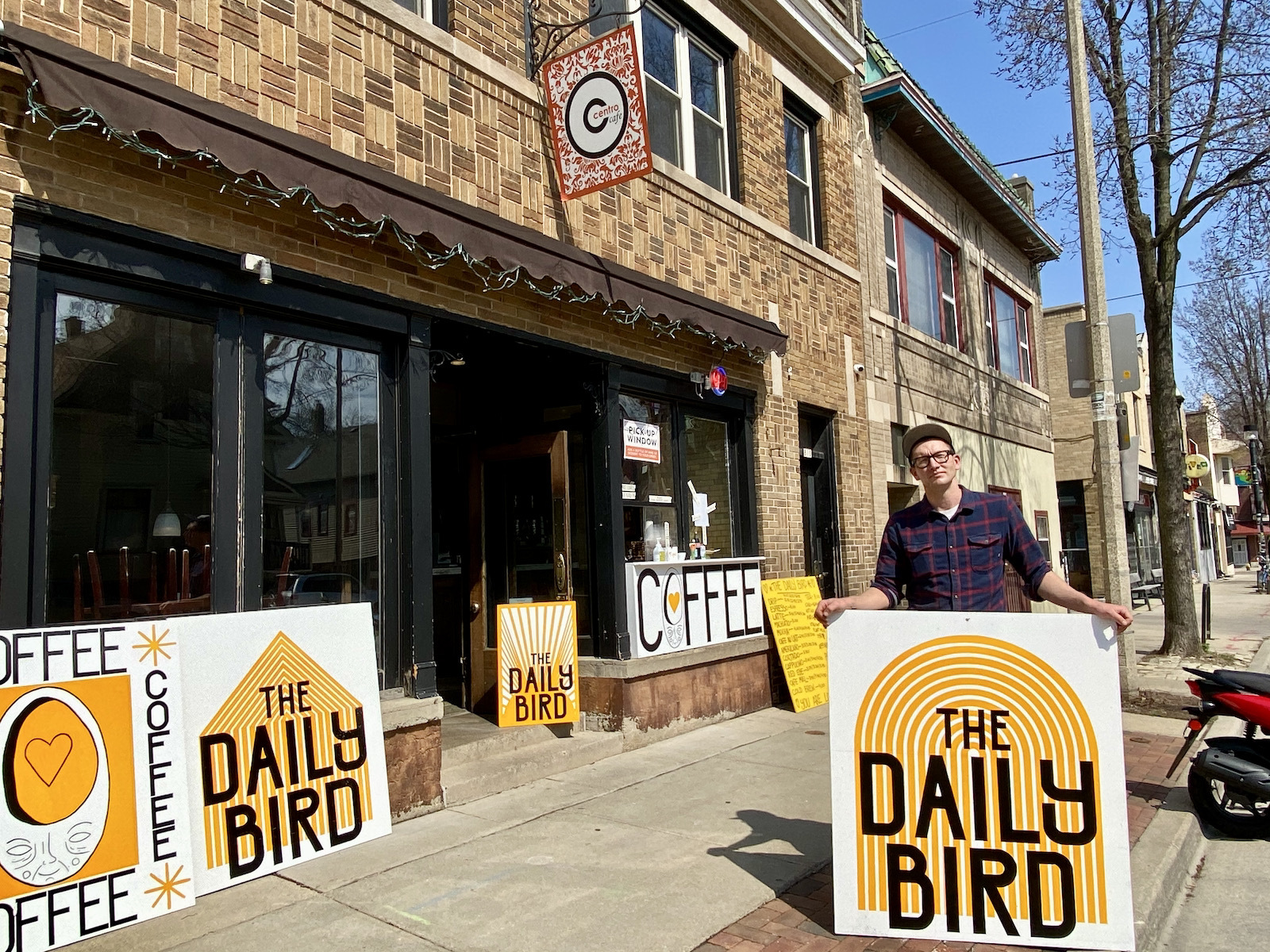 A new coffee pop-up, which has been six months in the making, debuted this weekend at Cafe Centro, 808 E. Center St., in the Riverwest Neighborhood.

The Daily Bird, a new cafe-in-the-making, is currently serving an evolving menu of coffee and espresso drinks, chai tea, matcha and locally made bakery, including cookies, muffins and banana bread (many of which are also vegan).

You can't miss the new pick-up window which boasts bright yellow signs and positive messaging like "You are loved." and "Stay rad."

Owner, Dan Zwart says the shop is named with a nod to his daughters, Dayle and Birdie. But it's also an homage to a neighborhood that he's grown to love.

"I love this neighborhood and I want to contribute, bring people together and create a great place for them to go," says Zwart, a Colorado native who moved to Riverwest three years ago after working in countless cities across the country in diverse roles including waiter, plumber, heavy machinery operator and flower farmer. "I also love sign-making, interior design, art, coffee, great neighborhoods and socializing. So it's the perfect combination."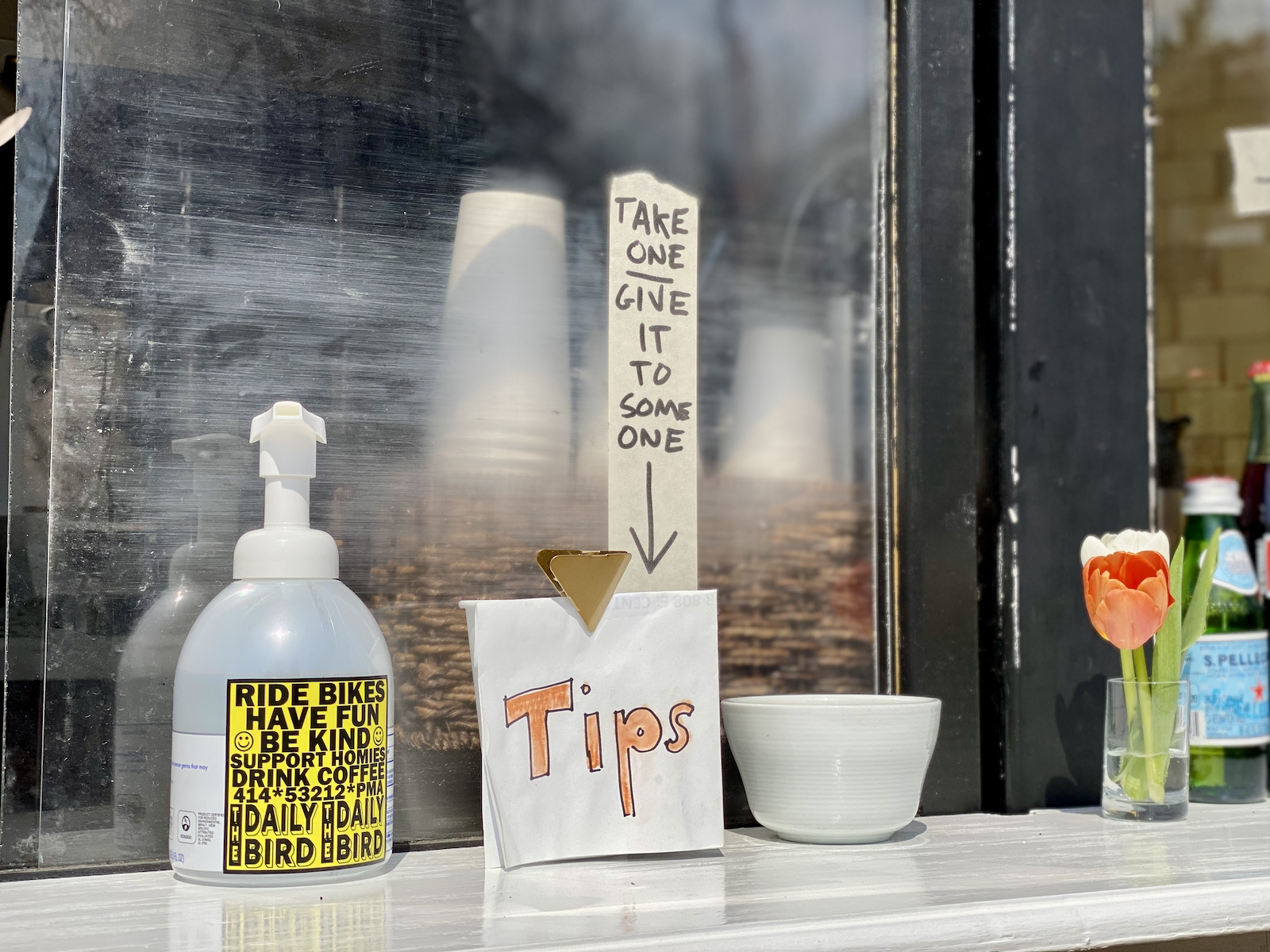 Currently guests can find locally sourced beverages including Rishi tea  and top shelf Anodyne coffee at the casual walk-up window, along with espresso drinks made with a two lever machine, which allows manual control of every aspect of the espresso making process. Drinks and bakery can be enjoyed on the go or at limited outside seating on the Centro sidewalk patio.
But – likely sometime this summer –the pop-up cafe will have a new home inside the building at 802 E. Center St.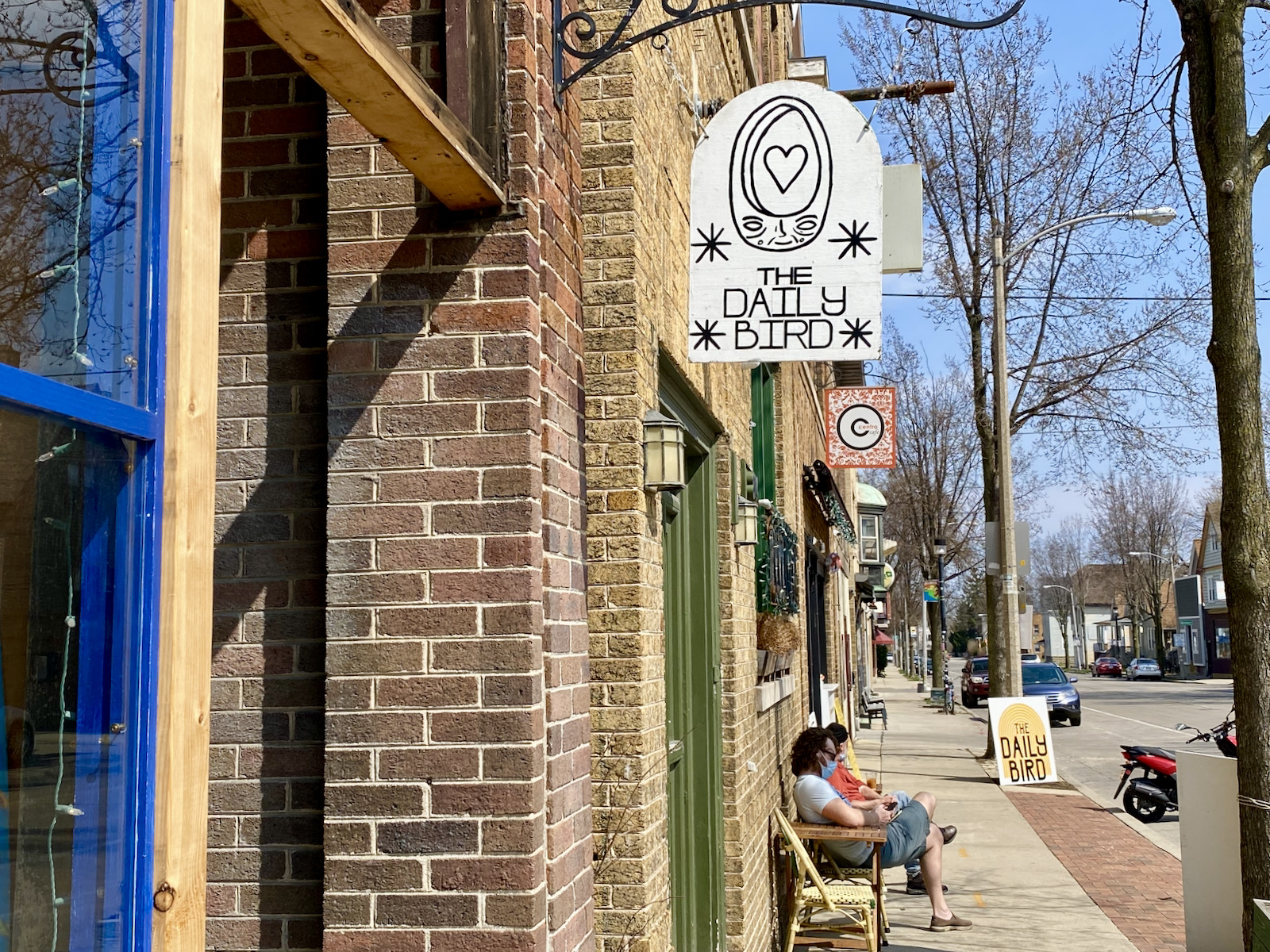 That's thanks to Cafe Centro owners Peg Karpfinger and Patrick Moore, who will be rehabbing the building to create a brand new dual personality space that functions as a coffee shop by day  and an intimate event space by night.

Karpfinger says they'll use the space for a variety of events, including private parties. And she hopes to activate the space as the home for a winter version of the Riverwest Farmers Market.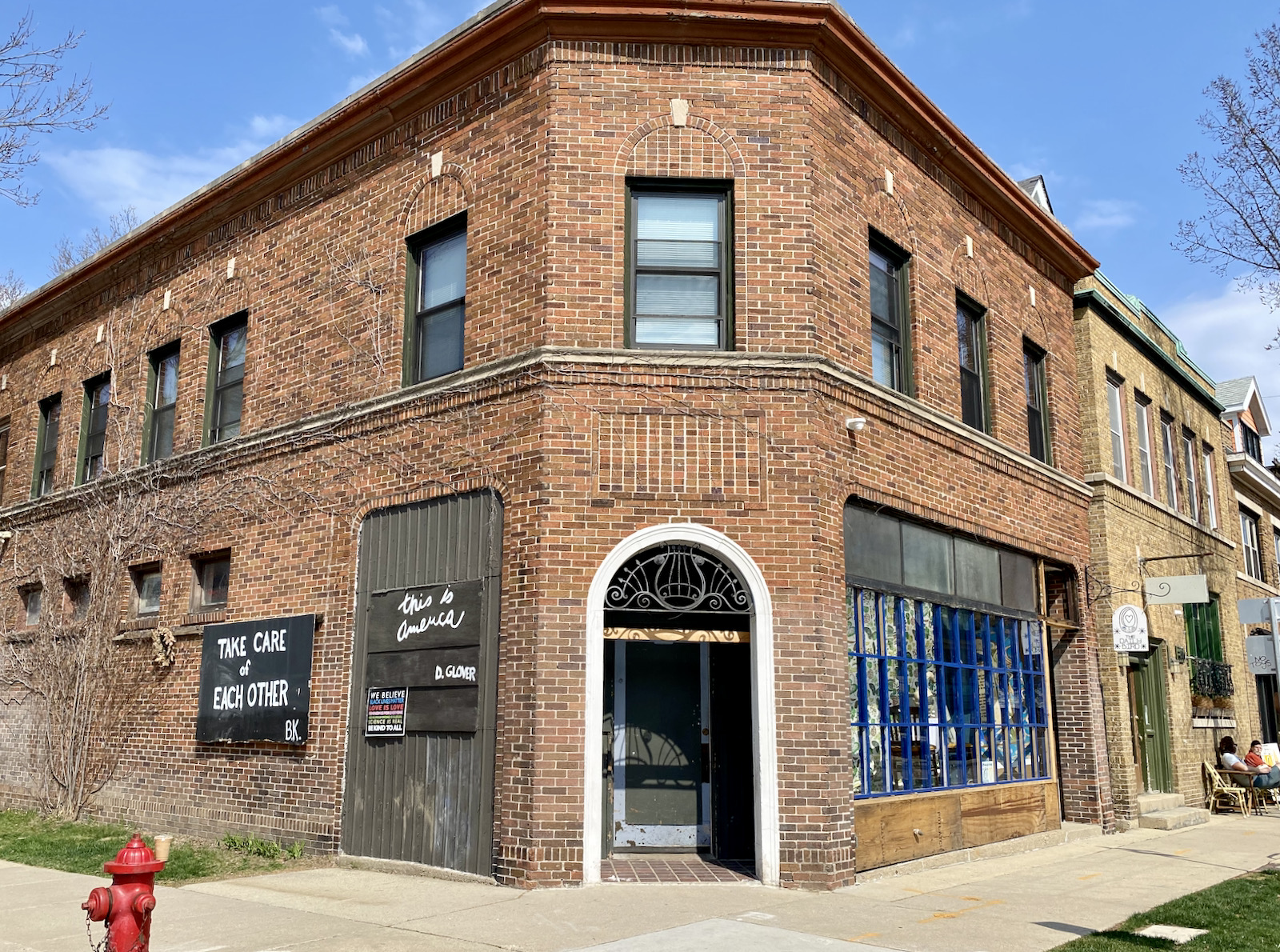 "I can't thank Peg and Patrick enough," says Zwart. "They are good people and great neighbors. I'm so grateful. And I'm excited to bring the community together around positivity and coffee."

The Daily Bird is currently serving Monday through Friday from 6:30 a.m. to 2:30 p.m. and Saturday and Sunday from 8 a.m. to 2:30 p.m.

You can give them a follow on both Facebook and Instagram.