Founder of iconic N.C. barbecue restaurant dies at 90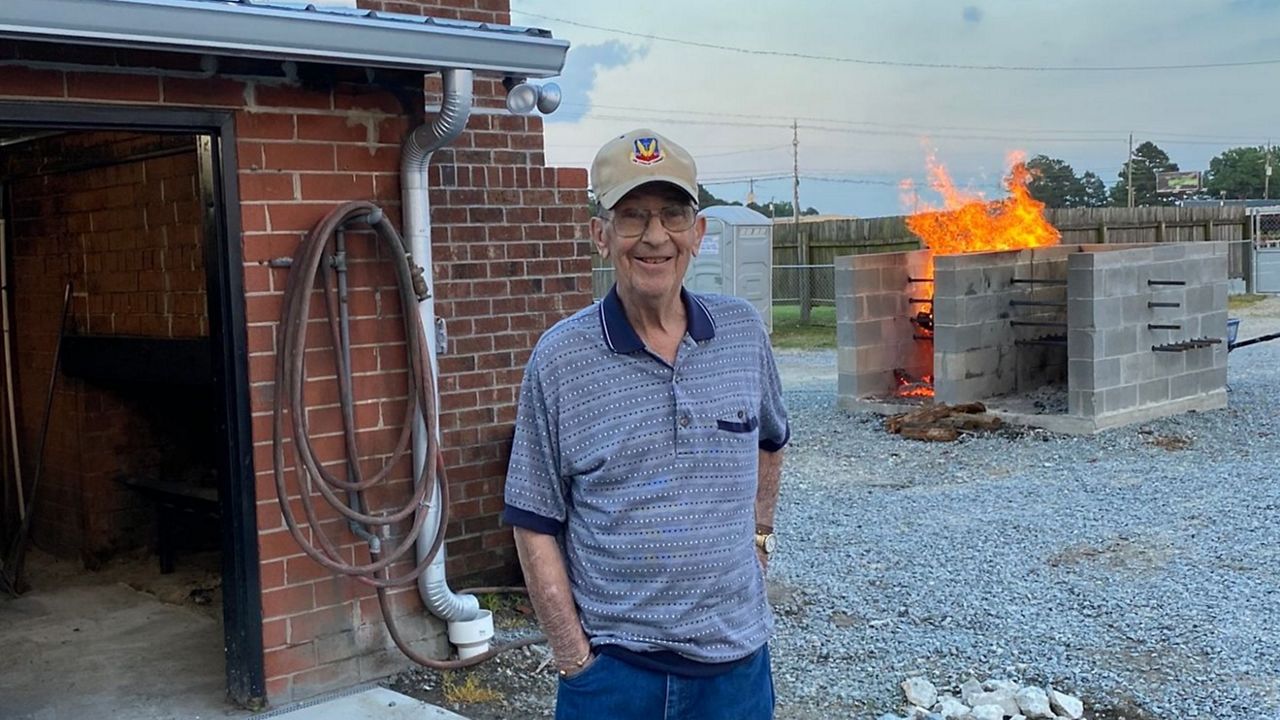 GOLDSBORO, N.C. — On the side of busy Highway 70 and under the flight path for jets landing at Seymour Johnson Air Force Base, Wilber's Barbecue is an icon and part of North Carolina's barbecue history.
The restaurant's founder, Wilberdean Shirley, died this week in a nursing home in Kinston. He was 90 years old.
The Goldsboro restaurant has been a mainstay in Eastern North Carolina barbecue since Shirley founded the restaurant in 1962.
The chopped pork barbecue sandwich comes out of the kitchen within minutes and is served with slaw on a bun, with bottles of Wilber's vinegar-based sauce on the table.
Announcing Shirley's death, the restaurant said, "It is with a heavy heart we share that Mr. Wilberdean Shirley has gone to be with the Lord. We are grateful for all he has done for the community and ask that you lift his family up in your prayers during this time."
The restaurant was doing brisk business Wednesday, the first day they've been open since Shirley's death was announced. The large parking lot was full, and a to-go drive thru, set up for the pandemic, had cars lined up.
Inside, people shared stories of Shirley and the restaurant over the decades.
Two years ago, people weren't sure that this eastern North Carolina landmark would survive. The state moved to seize the property over unpaid taxes.
A group of investors in Goldsboro stepped in to buy the restaurant and pay off the back taxes, reopening the famous barbecue joint last summer, despite the coronavirus pandemic.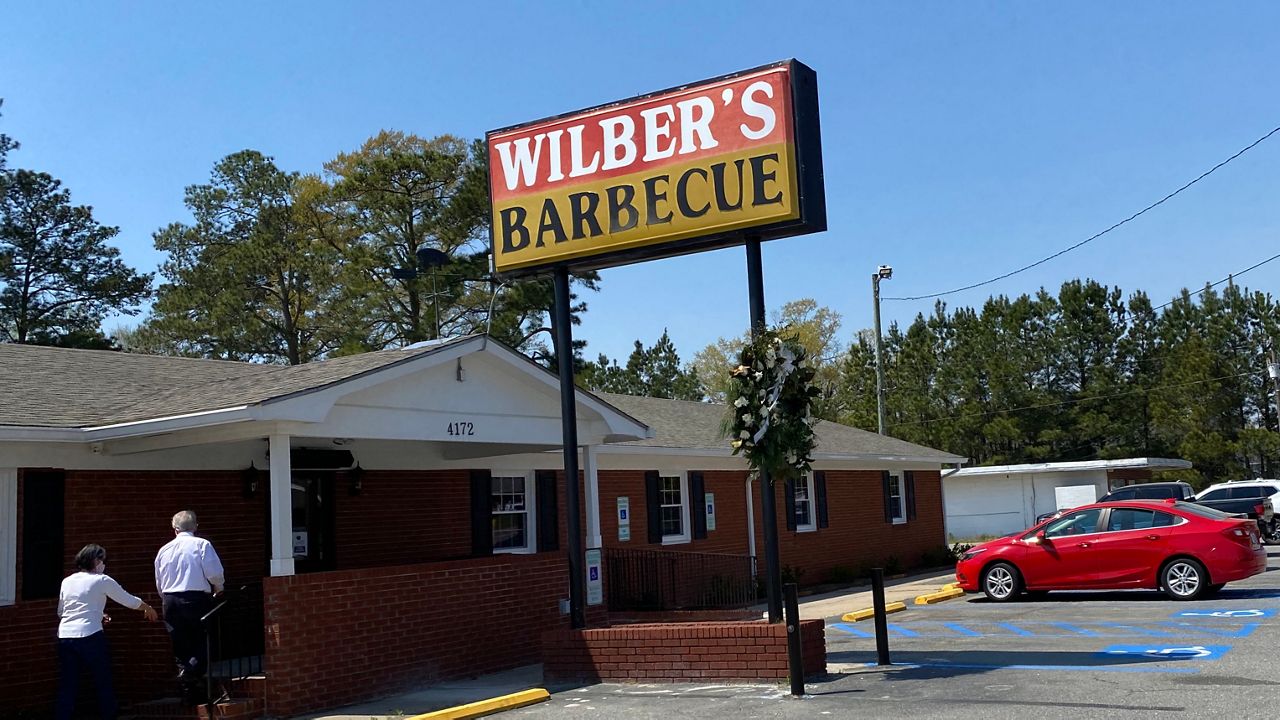 Wilber's has been featured on television stations like PBS and in magazines like Southern Living and Garden & Gun.
The restaurant still has the wood paneling that has adorned the walls for decades and the brick smoker still sits out back, surrounded by a chain-link fence.
The new owners of Wilber's say they plan to close Thursday in rememberance of their founder, but even with Shirley's passing, the restaurant will remain a local staple and a landmark for barbecue lovers.