Famous Dave's to launch its first 'line service' restaurant in the Twin Cities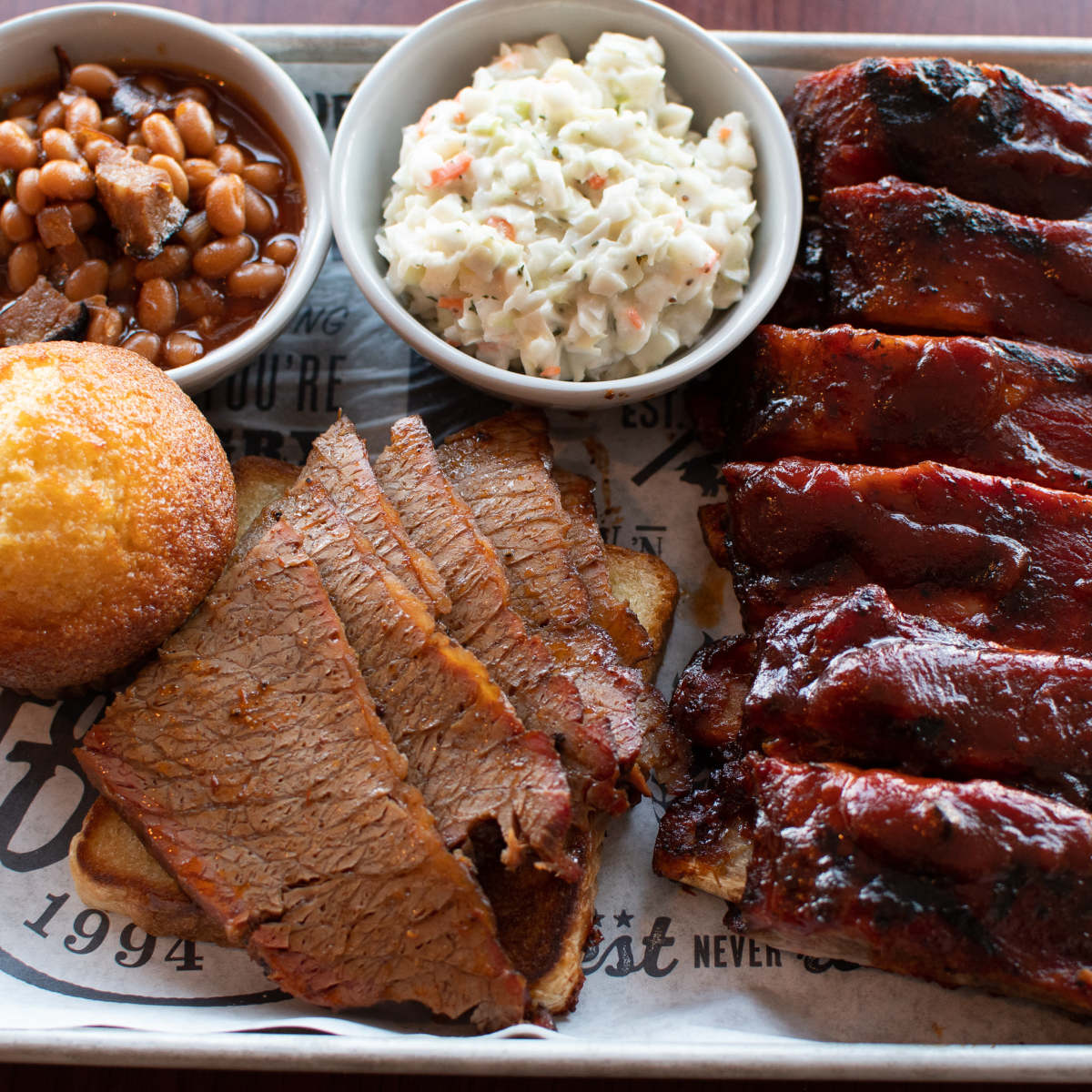 Minnetonka-based Famous Dave's is working on a new style of service it says will be more convenient for customers looking for barbecue. 
The barbeque franchise will introduce a "line-service," cafeteria-style model called Famous Dave's Quick-Que in Coon Rapids this September, a news release says. 
"Quick-Que' is a major leap forward for us as a brand," said CEO Jeff Crivello of BBQ Holdings, Famous Dave's parent franchisor. "Not only will the line-service prototype provide a more convenient experience for customers without compromising the quality of the food, it will also create a more affordable and potentially much more profitable model for franchisees."
The restaurant chain says this new model will offer the same food as Famous Dave's is known for, but faster and more efficiently. This will provide a "quicker, smoother experience for customers and lower overhead for franchisees."
Famous Dave's was inspired to launch this type of restaurant after BBQ Holdings last year bought Real Urban BBQ, a cafeteria-style barbecue restaurant concept. Famous Dave's Minnesota-based franchise group DTSG will launch this new service model. 
And the cafeteria-style barbecue model is just the start. Famous Dave's says it plans to add drive-throughs as well, providing people with more convenience as well as a new source of revenue for franchisees amid the new era of foodservice. 
"We are constantly thinking of new ways to provide better experiences for customers and more successful businesses for our franchise owners," Crivello said. "We learned so much from our acquisition of Real Urban BBQ, and we're excited to put everything we've learned to use in this new restaurant model."
Famous Dave's has 117 restaurants across the country, while its owner, BBQ Holdings has four brands with 143 locations in 30 states and three countries.
Bring Me The News has reached out to the company for more information.