Cooking With Kristin: These recipes travel well even if you can't! | News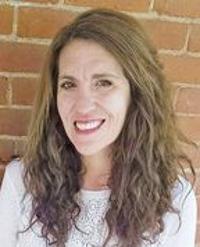 The trip is planned. Optimism has replaced fear and worry as the vaccine rollout is in full swing. My old college sorority sisters and I go on a trip every year. This past February we were supposed to go to Key West. We cancelled that trip; but now we are looking ahead to next February with hopefulness that life will be closer to our old normal. So a trip to Playa del Carmen, Mexico is in the works.
I desperately miss traveling, the excitement and anticipation as the trip draws near, the fun and adventure that going somewhere new brings. I also love trying food that is part of the culture of the places I visit. I enjoy creating those dishes at home, bringing a touch of that trip to my dinner plate.
Here's a few recipes from past destinations that I love making in my kitchen.
There's nothing tastier than some good Jamaican jerk chicken. When we were in Jamaica four years ago, I couldn't get enough of the stuff. Luckily we brought back some jerk chicken rub and have been making our version of the real deal ever since.
Jamaican Jerk Chicken
Jamaican jerk chicken – Caroline's Cooking
2 cloves garlic
1 tablespoon ginger 
1/2  red onion small, or around 3-4 scallions/spring onions
2 teaspoons ground allspice
2 teaspoons dried thyme
1 tablespoon soy sauce
1 tablespoon honey
1 lime juice and zest 
1/2  teaspoon cayenne pepper for mild, or 1 scotch bonnet pepper, stem removed, for hot
1/4  teaspoon salt
1/4  teaspoon cinnamon
1/4  teaspoon nutmeg
1.5 pounds boneless chicken thighs, approximately 4-6 thighs
If using a blender/small food processor, peel the garlic, ginger and onion then put in the machine with the allspice, thyme, soy sauce, honey, lime, cayenne/chili, salt, cinnamon and nutmeg. Blend until fairly smooth. Alternatively chop the garlic, ginger and onion finely or grate them and mix with the other ingredients. Pour the marinade mixture over the chicken thighs. Make sure the chicken is well covered and leave refrigerated overnight or for at least 8 hours. Grill over a medium heat until the chicken is cooked through, around 10 minutes on each side, turning every few minutes to avoid them sticking.
n
Enjoying a piece of pizza in Italy is divine. It's lighter than most pizzas found in the United States and topped with the freshest ingredients. The Margherita pizza is named after an Italian queen and features all the colors of the Italian flag. My daughter loves making this on Fridays, which is our designated pizza night. She keeps a basil plant in her windowsill, ready to pluck the leaves to top this delicious pizza.
How to Make It | Taste of Home
3 teaspoons active dry yeast
1 cup warm water
2 tablespoons olive oil
1 teaspoon sugar
1 teaspoon salt
3 cups bread flour
2 cans (14-1/2 ounces each) diced tomatoes, drained
20 fresh basil leaves, thinly sliced
2 tablespoons minced fresh oregano or 2 teaspoons dried oregano
8 cups shredded part-skim mozzarella cheese
1/2 teaspoon crushed red pepper flakes
1/8 teaspoon salt
1/8 teaspoon pepper
2 tablespoons olive oil
In a small bowl, dissolve yeast in warm water. In a large bowl, combine the oil, sugar, salt and 1 cup flour; beat until smooth. Stir in enough remaining flour to form a soft dough. Turn onto a floured surface; knead until smooth and elastic, about 6-8 minutes. Place in a greased bowl, turning once to grease the top. Cover with plastic wrap and let rise in a warm place until doubled, about 1 hour. Punch dough down; divide in half. Roll each portion into a 13-in. circle. Transfer to two greased 14-in. pizza pans; build up edges slightly. Cover with a clean kitchen towel; let rest for 10 minutes. Spoon tomatoes over dough. Top with basil, oregano, cheese, pepper flakes, salt and pepper. Drizzle with oil. Bake at 450 degrees for 15-20 minutes or until crust is golden brown.
n
It's amazing how one bite of a food can instantly takes you right back to a favorite place. That's how I feel about guacamole. It immediately relaxes me and reminds me of all the fun adventures I've had in Mexico.
Traditional Mexican Guacamole
2 avocados, peeled and pitted
1 cup chopped tomatoes
1/4 cup chopped onion
1/4 cup chopped cilantro
2 tablespoons lemon juice
1 jalapeno pepper, seeded and minced (optional)
salt and ground black pepper to taste
Mash avocados in a bowl until creamy. Mix tomatoes, onion, cilantro, lemon juice and jalapeno pepper into mashed avocado until well mixed; season with salt and black pepper.
n
The windy road to Hana in Maui, Hawaii, is filled with beauty and banana bread. Take a taste of the adventure with you by giving this tasty recipe a try.
3-1/2 cups all-purpose flour
3-1/2  teaspoons baking powder
1 teaspoon baking soda
1/2 teaspoon Kosher salt
1/2 teaspoon ground cinnamon
2 cups light brown sugar, packed
1 cup unsalted butter, melted
4 tablespoons coconut oil, melted
4 large eggs, room temperature
1 tablespoon vanilla extract
1/2 cup sour cream, room temperature
3 cups mashed overripe bananas (yellow with spots, not all the way brown, 6 to 8 bananas)
Preheat oven to 330 degrees for at least 30 minutes, position rack to lower third of oven. Grease and flour two 9×4 inch aluminum loaf pans. In a small bowl whisk together the flour, baking powder and soda, salt and cinnamon. Set aside.
In a larger bowl whisk together the melted butter, oil, eggs, sugar, vanilla and sour cream. Add in the mashed bananas, stir well. Add in the flour mixture and stir until no streaks of flour remain. Pour into prepared pans.
Bake pans side-by-side in center of rack for 45-60 minutes. Check the loaf at 45 minutes to test for doneness, using a toothpick to see if there is still raw batter in the middle, if so, keep baking checking at 5 minute intervals until done. If the top is getting too brown for your liking, place a piece of foil over the top for the remainder of baking. Bake until deep golden brown and a toothpick inserted into the middle has a few crumbs on it, but no raw batter is left. 50-60 minutes total.
Let cool in pan for 10 minutes then invert to a wire rack to cool completely. Keep wrapped tightly in plastic wrap and then foil at room temperature up to a week or up to 3 months in freezer. 
Whether you travel near or far, may you have a wonderful time exploring and enjoying the tastes of the places you discover. Safe travels, Land friends!
Kristin Kveno scours the internet, pours over old family recipes and searches everywhere in between to find interesting food ideas for feeding your crew. Do you have a recipe you want to share? You can reach Kristin at [email protected]