Cooking 101: Fish Fry Day: Great recipes for the Lenten season | Food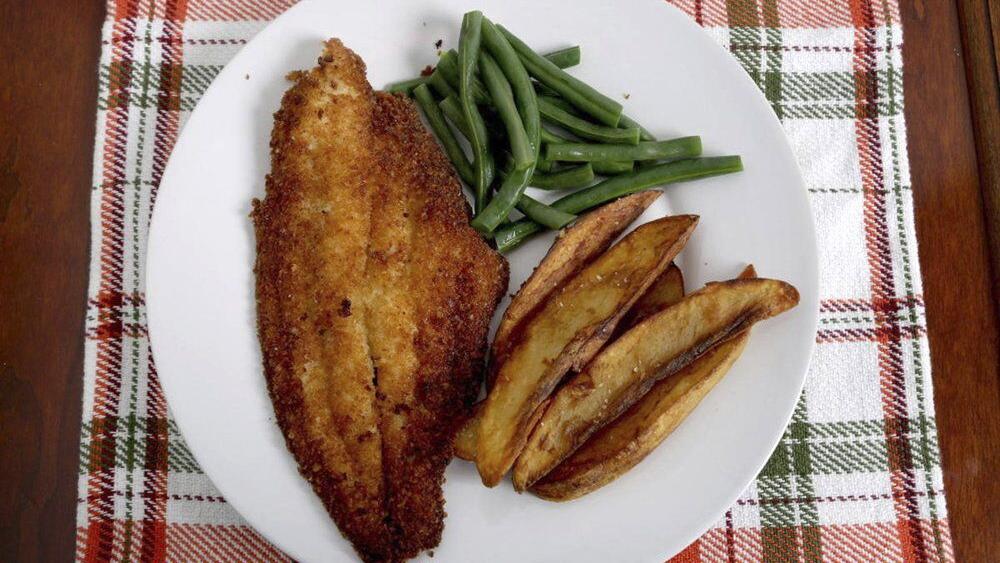 Next up was a dish I hadn't made in some time but has long been a favorite: Shrimp with Soy, Garlic, Ginger and Lemon. When I first met the friends of the woman who was to become my wife, this is the dish I made. One plateful, and they decided to like me.
With the ingredients listed in the name (shrimp, soy, garlic, ginger and lemon), it is not surprising that it has a certain Chinese flair. It is even stir-fried, though I have also had considerable success modifying the recipe slightly and cooking it on the grill.
Unlike simpler stir-fries, it requires a three-part procedure to cook. First, you make a marinade with all of the ingredients in the title, and more — sherry, for one. After you marinate the shrimp for an hour, you strain out the marinade and thicken it with a slurry of cornstarch and water to make an amazingly flavorful sauce.
Then comes the stir-frying of the shrimp, with more garlic and ginger, plus red bell pepper. Your house will smell as great as your dinner will taste.
My third dish was another old favorite and a traditional way to prepare fish: en papillote. The phrase means "in paper" or "in parchment," and it refers to a way of wrapping fish or occasionally chicken in a sealed parchment packet along with vegetables and a splash of liquid, often wine.
You bake the packets in the oven, and the fish gently cooks in the steam that is created inside the packet.