Albany students celebrate graduations in style | Local
South called first, and then West, he said. He linked both with Lise Grato at…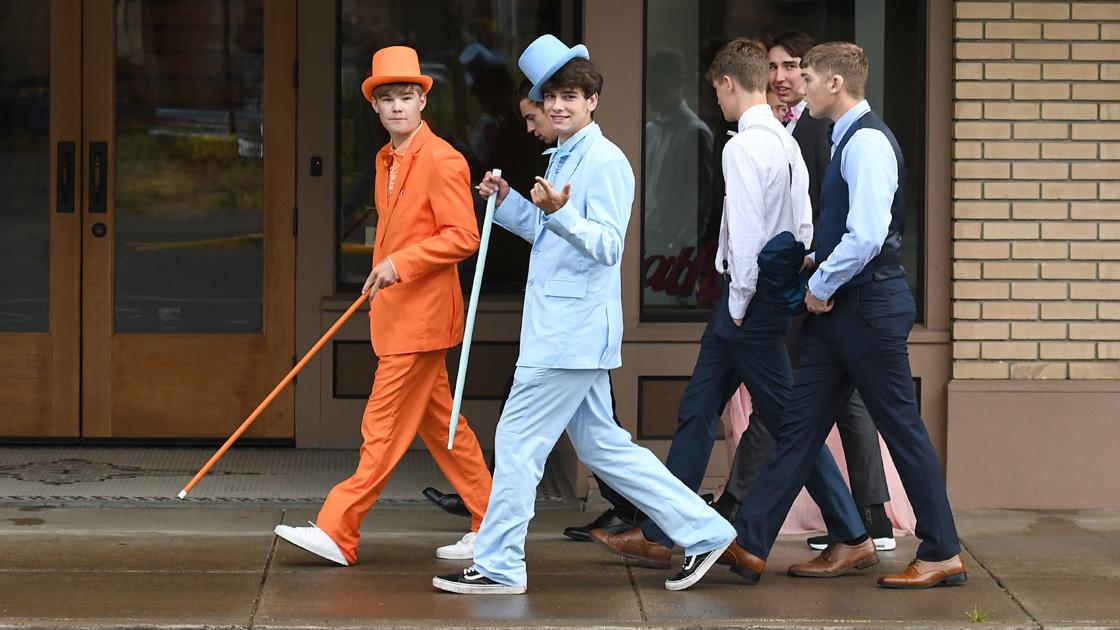 South called first, and then West, he said. He linked both with Lise Grato at the Albany Downtown Association and told them about other potential supporters, including service clubs such as the Kiwanis and Optimists clubs.
"They ran with it and got it done," he said.
At Monteith last week, parents of senior students helped organize and run the event logistics so Galvan could enjoy her night out.
"So many parents reached out to me and said, 'Hey, I heard about this thing I want to help,'" she said.
One $10 token allowed a student access to dinner from Grindz Food Truck or Casetta di Pasta and a Kona Ice. Activities included photos, henna painting, a hypnotist, a raffle and dancing in the gazebo.
Most guests dressed to the nines for the occasion. "People went all out like it was a normal prom," Galvan said.
West students also came out in their finest. Trenton Crow chose a blazing orange tuxedo, complete with top hat and cane, and talked classmate Eli Podrabsky into choosing a powder blue ensemble so the two of them could riff on the Jim Carrey comedy "Dumb and Dumber."
Andrew Liles chose a more traditionally-colored ensemble, and said getting dressed up was part of the fun.
"For me, at least, this was for the prom we didn't get," he said. "We didn't last year, either."