7 sweet & savory grapefruit recipes | Food & Cooking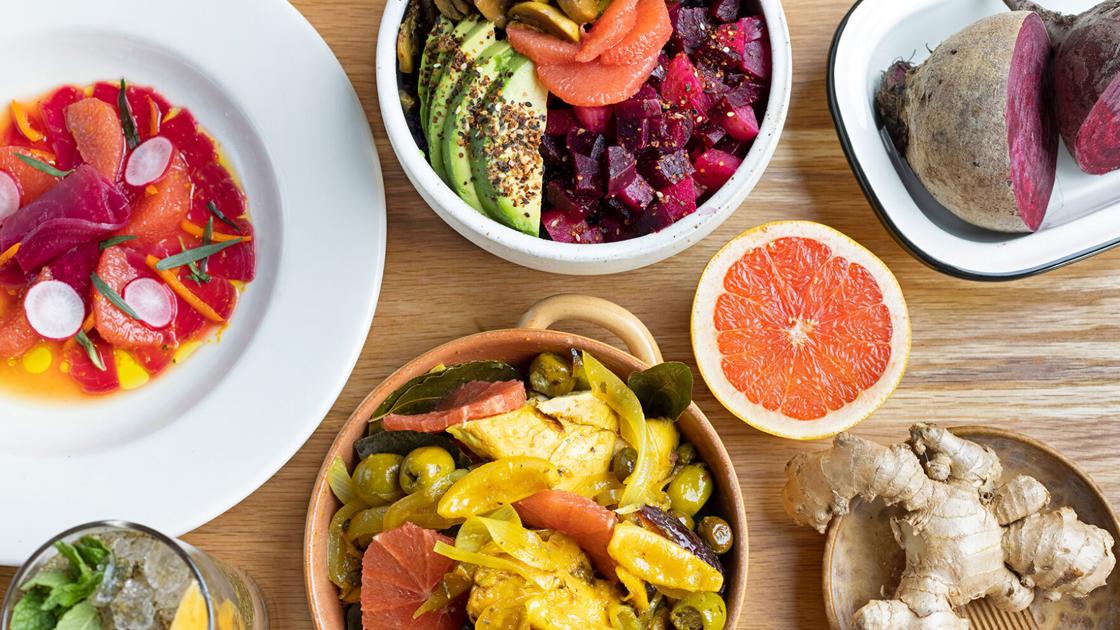 "Food is the problem and food is the solution," says chef, educator, food historian and owner of San Antonio's Pharm Table, Elizabeth Johnson. A clever name for a simple concept, Pharm Table serves seasonal, organic and local farm-to-table ingredients that nourish the body but seduce the palate. It is likely the only restaurant of its kind with a focus on culinary medicine and anti-inflammatory recipes created by Johnson after years of extensive research. She feels, if food drives us to disease, it also has the capability to heal ourselves and our communities if we make mindful lifestyle choices.
But don't think for a second Johnson serves "health food." Undeniably sophisticated with refined flavor combinations, Johnson crafts her cuisine with a skilled hand that shows off her years of experience studying at Le Cordon Bleu in Mexico and teaching at the Culinary Institute of America in San Antonio. Her vibrant menu plays with spice, color and texture with Central and South American influences, while tying them all together with her uniquely holistic approach to wellbeing.
Pastry chef Sofia Tejeda and chef Johnson share more than a few things in common besides their ties to the Culinary Institute of America, San Antonio, where Tejeda received her formal culinary education. Both raised in Alamo City, the chefs' achievements are due in part to the intense training demanded in some of the world's finest restaurants.
For Tejeda, after pastry school, she achieved a position working at what is arguably one of the finest bakeries in the country, Thomas Keller's Bouchon Bakery. Grueling hours cranking out pastries laid the foundation for her tireless work ethic and precision in the kitchen. In Tejeda's profile, learn about the chef's winding road in the industry, from her childhood cake decorating classes to reaching stardom on the Food Network.
Another commonality shared by these lauded chefs is their love of grapefruit. Each offered recipes, both sweet and savory, which reflect their skills, refined palates and mastery of the ingredient.